Our Mission
Matthew 28:19-20
19 "Go therefore and make disciples of all the nations, baptizing them in the name of the Father and the Son and the Holy Spirit,  20 teaching them to observe all that I commanded you; and lo, I am with you always, even to the end of the age."

Jesus gave us this command just before He ascended into Heaven.  We are to seek and save the lost.  It is the driving force behind everything that we do, and we will continue to do it until our Lord and Savior returns.
---
Who We Are
The Old Spanish Trail church of Christ is a family of caring and loving Christians.  Our only guide is the word of God as revealed in the New Testament, and our only desire is to be faithful servants of Christ.  We are not connected to any denominational organization.  Our desire is to be Christians only, who are Biblical in doctrine, fervent in worship, aggressive in service, friendly in spirit, loving in outreach, and Christ-like in nature.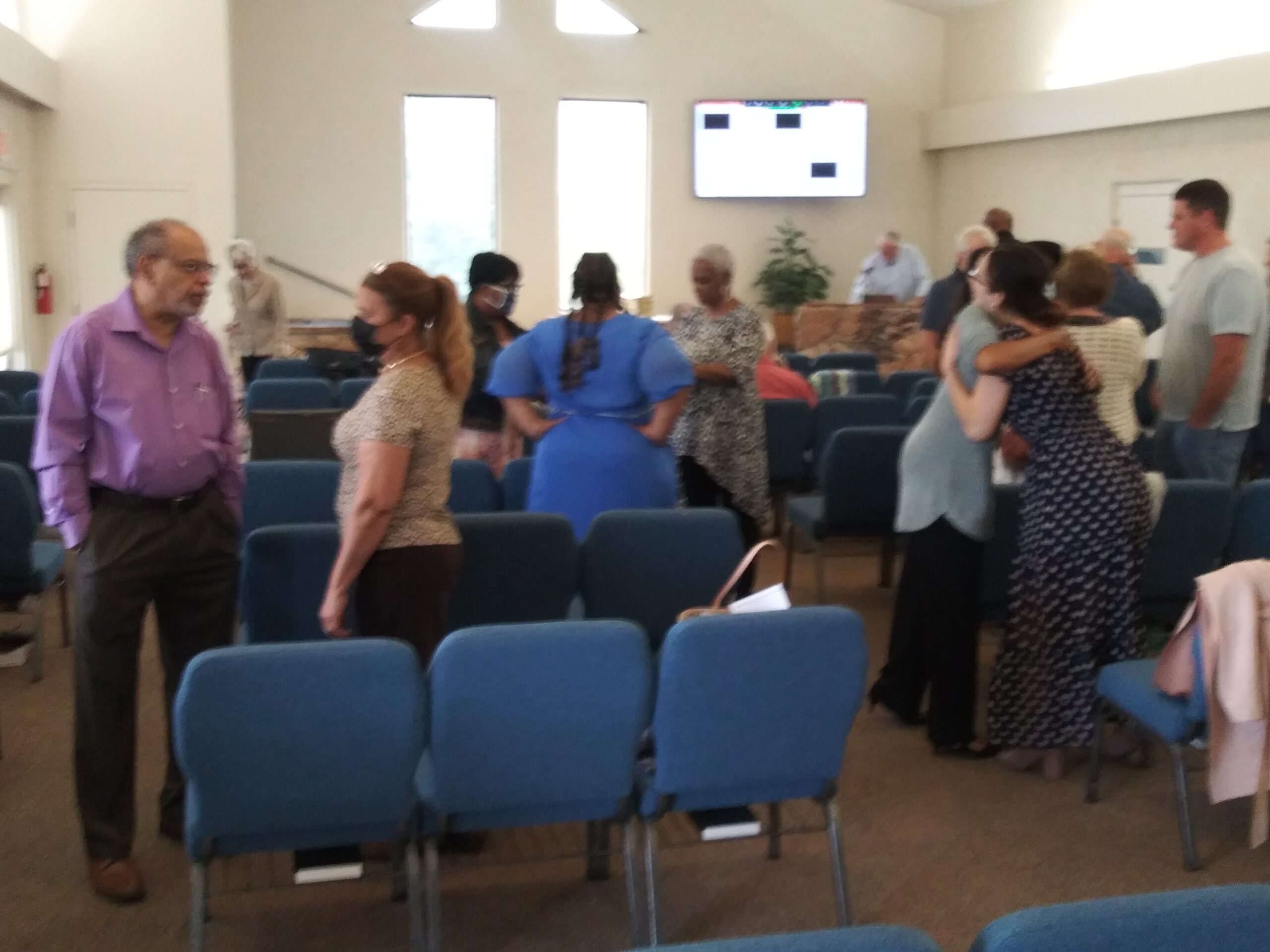 ---
What We Believe
We believe that it is the purpose of Jesus' Church to help mold His image in the hearts of men, women, and children so that we can share Him and His offer of hope and happiness in a world full of struggles.  The Church of Christ is built on hope -- a hope centered in faith in Jesus Christ and His power to change lives.
Baptism is necessary for the forgiveness of sin -- Acts 2:38, Romans 6:1-7, 1 Peter 3:20-21
Our worship services are patterned after the simple worship of New Testament Christians
Congregational singing
Prayers
Communion each first day of the week
Bible-centered studies and lessons
The Bible is God's word for us today and it is the foundation for our lives and the pattern for the Church.